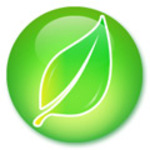 In today's society, we are concerned more than ever about our environment.  Faced with problems such as pollution, deforestation, and global warming, many of us are trying to do our part to ensure that our habits and way of living do not further destroy the Earth.  
An important part of sustainable living includes consumer and manufacturing practices. 
Ooprint is proud to support green printing practices and we do our part for the environment by:
- recycling paper (a printing company such as Ooprint recycles over 1 ton of paper a week!)
- recycling ink cartridges
- paying attention to energy consumption in the workplace
- not using toxic chemicals
- use of online communication, versus traditional paper correspondence
- online marketing & advertising, instead of paper promotion
Thank you for choosing ooprint, and supporting green printing practices!