Now that Facebook is open to everyone, you need a way to network with the world!  Sure, you have a profile with a stunning photo of yourself, you're a member of 50 groups, you've listed your impressive education and job information, and you have installed applications to do everything from hug your friends to compare movie trivia knowledge with strangers.  But are you actually meeting people on Facebook? 
Ooprint has the solution . . . ooprint biz card for Facebook!!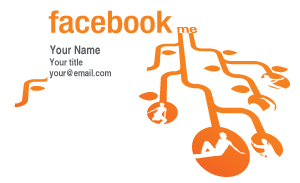 This neat application allows you to:
Show it off!  Add your personalized ooprint biz card to your profile
Get it free!  Order 100 printed cards FREE on ooprint.com
Pass it around! Hand out your ooprint biz card and connect offline!
Facebook is coming alive in the real world, so don't miss out.  Add the ooprint biz card to your profile and order your 100 FREE printed cards (shipping not included), and start networking now!!