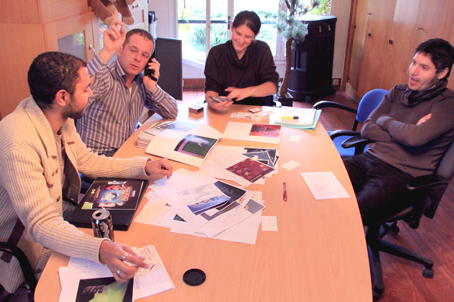 Thank you to all the designers who participated in the Ooprint Holiday Greeting Card Design Competition.  We were very impressed by the quality and creativity of the cards that were submitted.
We received over 190 entries, and our designers came from  Belgium, Canada, China, England, Spain, Estonia, France, Germany, Greece, Indonesia, Italy, Iran, Malaysia, Morocco, Nigeria, Pakistan, Romania, Scotland, Swiss, Tunisia, USA...
Congratulations to our finalists!!
Aftab Arab, England
Alex Chavot, France
Anne Laborde, France
Carolina Medberg Smith, USA
Chien-Yu Kuo, Taiwan
Darena Iliev, Italy
DelFine Guevel, France
Georges Bousquet, France
Julien Kaltnecker, France
Marie Durque, France
Maxim Cyr, Canada
Mélanie Gautier, France
Nor Azniza Bt Abdull Aziz, Malaysia
Noura Aït Issa, Morocco
Paula Arquiola Lis, Spain
Sebastien Bourgeois, France
Stephane Le Brethon, France
Tania Duffault, France

Their designs are shown below.  These Holiday Greeting Cards will be added for sale to the ooprint websites from November 14 – January 20. 
The best-selling card will be awarded the Grand Prize of $1000.  The Jury Prize of $500 will be awarded based on design merit and decided by the Ooprint team.  Both winners will be announced on January 22, 2010.   
We hope that you will all participate in our competition again next year!